Welcome and please enjoy your stay in the
Blavatsky Free State
An Independent
Theosophical Republic
Long Live the Blavatsky Revolution!
Worldwide Links
to
Free Online Courses
Links are included irrespective of
affiliations, lineage or recognition.
So you can make your own mind up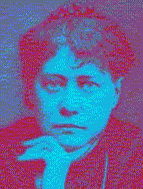 Helena Petrovna Blavatsky
President of the Republic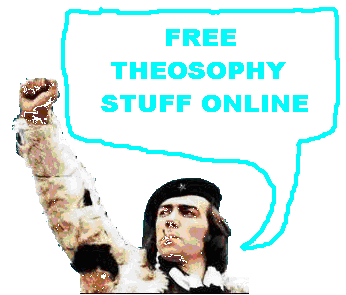 http://www.davemarsland.walestheosophy.org.uk
10 parts 0ver 10 weeks
Theosophical Society in
America
Free online home study courses, there is no need to be a member.
Basic Theosophy Course. This is also a large and informative website
Free online course in 7 parts over 7 weeks
www.carnatic.com/karmasaya/index.php?Basic%20Theosophy%20Course
Theosophical Society in England
Theosophy - Basic Study Papers
http://www.theosophical-society.org.uk/html/study1.html
Theosophical Society in America
Exploring Theosophy, by Anton Lysy, Ph.D.
In Adobe Acrobat format
www.theosophical.org/resources/selfstudy/index.php
Basic Theosophy Course in Russian
http://blavatskyblogger.theosophywales.org.uk/Russian Theosophy Website.htm
Immigration
The Blavatsky Free State
welcomes immigration
Do you have a Theosophy Website
That offers Free Stuff Online?
Please let us know
Email:- Immigration Depít
________________
Blavatsky Free State
An Independent
Theosophical Republic
Long Live the Blavatsky Revolution!
Thankyou for visiting