Welcome and please enjoy your stay in the
Blavatsky Free State
An Independent
Theosophical Republic
Long Live the Blavatsky Revolution!
Worldwide Links
to
Theosophy & Dreams
Links are included irrespective of
affiliations, lineage or recognition.
So you can make your own mind up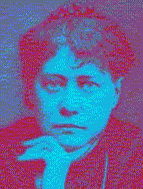 Helena Petrovna Blavatsky
President of the Republic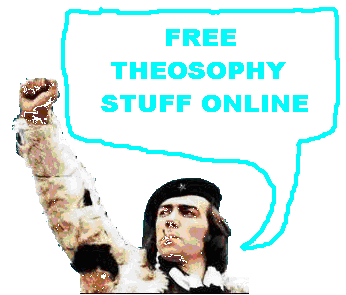 http://www.southofheaven.theosophywales.org.uk/dreamshomepage.htm
www.anandgholap.net/Dreams-CWL.htm
†
www.maljonicsdreams.com/Theosophy/
Dreams what they are and how they are caused †by C.W.Leadbeater
www.theosophical.ca/DreamsCWL.htm †
In the Light of Theosophy 02/2001
www.teosofia.com/Mumbai/7104light.html
†
Books & Pamphlets Online by C.W. Leadbeater †http://blavatskyarchives.com/leadbeater2.htm
Look at Dreams" by Gerald J. Schueler
www.theosophy-nw.org/theosnw/issues/iss-schu.htm
Man and his Symbols by C G Jung
The Psychology of the Transference by C G Jung The Key to Theosophy by H P Blavatsky The Waking Dream (1996) by Ray Grasse
www.theosophicalsociety.org.uk/publications/newsletter_archive/newsletter_archive_10.asp
Proof's Of The Hidden Self -A Theosophical Article by William Q. Judge
www.blavatsky.net/theosophy/judge/articles/proofs-of-the-hidden-self.htm
"Are Dreams But Idle Visions" by H.P.Blavatsky @BlavatskyNet
www.blavatsky.net/blavatsky/arts/AreDreamsButIdleVisions.htm
Immigration
The Blavatsky Free State
welcomes immigration
Do you have a Theosophy Website
that offers Free Stuff Online?
Please let us know
Email:- Immigration Depít
________________
Blavatsky Free State
An Independent
Theosophical Republic
Long Live the Blavatsky Revolution!
Thankyou for visiting